July 10, 06:00 PM
Municipal Library of Alcobaça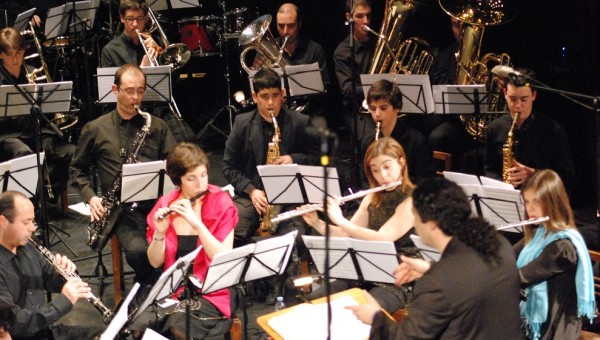 The Band of Alcobaça (BA) was in its origins, a musical group composed only of brass instruments. It was called Fanfarra Alcobacense and was extinguished shortly before the foundation of the Band. Its activity lasted from 1900 to 1912, reaching a high artistic and musical, which earned the honorary title of Real Fanfarra Alcobacense granted by King Carlos and Queen Dona Amélia.
Founded in March 19, 1920, BA took during 40 years, his music to numerous locations, having acted in a vast area of territory.
After a gap of 28 years, BA returned to work in January 1985, thanks to the efforts of a Alcobaça locals group that for the effect, created a music school. This gave very positive results, as besides forming many musicians for BA, many of them followed his studies at the National Conservatory.
Since its resurgence on 30 November 1985, BA has been asserting itself in the Portuguese music scene due to the repertoire performed, closer to an wind orchestra or symphonic band, than a traditional brass band, and thanks to the quality of its young musicians, who have been concluding their musical training.
Over the past year, BA celebrated the 90th anniversary of its foundation with several initiatives, especially the participation in the "Ateneu Vilafranquense Bands Competition ", where BA won in its category, and the recording of an album with some of the most emblematic works that BA played in recent years. This recording was made during the BA 25 Years of Resurgence Concert at the Cine-Teatro de Alcobaça – d'Oliva João Monteiro on 19 March 2011, which formally ended such celebrations.
Free Entrance