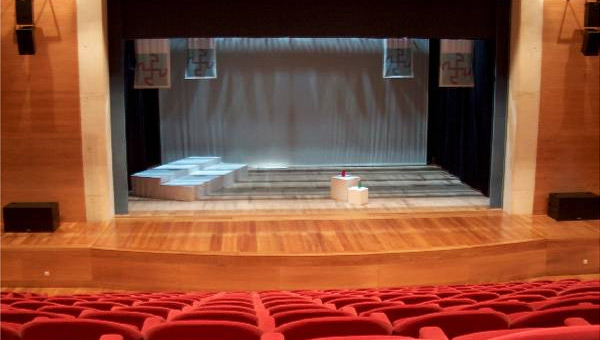 The Gonçalves Sapinho Cultural Center (CCGS) is a modern multifunctional space of the ECB – Externato Cooperativo da Benedita, equipped with the latest technologies, making it the ideal place for the realization of various cultural events.
Being primarily a space for use of the ECB in its many activities, is also open to the community.
Since its opening has received many different events, mainly cultural and civic.
With an excellent location in terms of accessibility, the CCGS, thanks to its physical and technical conditions, gathers unique conditions in the region for congresses, conferences, training courses, thematic presentations, performances and other events.
Besides the auditorium, with seating for 360 people, the CCG has a multipurpose room with capacity for 70 people, a library, an audiovisual room, halls for exhibitions and a large hall for events (parties, book fair, exhibitions, chess tournaments, among others).