Directed by conductor and composer Luis Carvalho, and with the presence of soprano Susana Milena and tenor Mário Alves, the Camerata Nov'Arte plays one of the greatest masterpieces of Austrian composer Gustav Mahler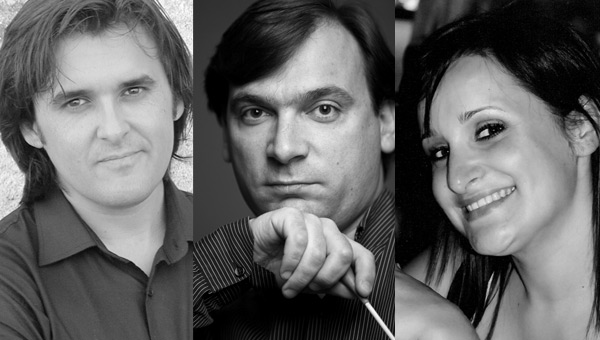 Cistermúsica 2011 receives the next day July 16, Saturday, at 6h00p.m., at the Cine-Teatro de Alcobaça – João d'Oliva Monteiro, one of the great events of the current edition: Camerata Nov'Arte's interpretation of Gustav Mahler's masterpiece, "The Song of the Earth", a show which will feature the direction of conductor and composer Luís Carvalho (who appears in the Festival for the second time after the debut of the commissioned piece "Nise Lacrimosa" at the Opening Concert), and the presence of the soprano Susana Milena and tenor Mário Alves – an event that also commemorates the centenary of the death of the famous Austrian composer.
"The Song of the Earth", for tenor, baritone and orchestra, was written by Mahler in the summer of 1908, during the holidays spent with Alma, his wife, in Toblach, Tirol, and is in the composer's own words the most personal work that he ever wrote. According to Theodor Adorno, is the most extraordinary example of a "late style" after the Beethoven quartets – and was written by a composer who had not yet fifty years. Here Mahler made the ultimate synthesis between "lied" and Symphony: "The Song of the Earth" can be regarded as the quintessence, the ideal that tends to all his work, being simultaneously a song cycle and a symphony.
Camerata Nov'Arte is a recent musical project based in Porto. From the perspective of healthy exchange of experiences, includes musicians with a renowned career in the youth national art scene and young freelancers at the beginning of its route, as well as higher education and secondary specialized music teachers (professional education, conservatories, academies). The unifying point is the merit and talent, coupled with a desire to (re) create the art of sounds in each concert.